Therma Tru doors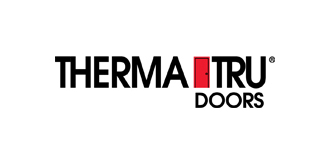 The company started in 1962, revolutionizing the industry, 25 years ago they created the first fiberglass entry door. Today they are considered the leading manufacturer of fiberglass and steel exterior door systems, making it one of the preferred brands by customers, builders and re-modelers.
"…company that is committed to providing you with excellence in entryway and patio door systems that complement your home's architectural style. And we have the attention to detail that can take the entry from bland to grand. Year after year, Therma-Tru introduces homeowners to new door styles to elevate their home's entry."
Therma Tru Doors are chosen time and time again by our customers. We install and sell Therma Tru products for our entry door services.
For more information on Therma Tru windows and doors, please visit their website: http://thermatru.com/