Meet Josh Fitzgerald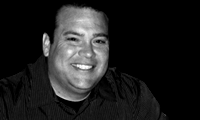 My name is Josh Fitzgerald. I have been in the window and door Installation business for 15 years successfully due to the wonderful and supportive family that I have. I am happily married to my beautiful wife Bryana. We have two boys, Kody and Ethan.
The experience that I have gained working for other installation companies in the industry has led me through the ins and outs of the business. I realized that existing companies would send out installation crews with no real unified installation procedures or protocols. I also discovered sales representatives that are only interested in the sale and not in the customer's best interest. Sales reps had no real follow-up with clients after receiving their product, and the company owners didn't have much involvement with the installations. I set out to change that by offering services that are more customer-focused.
I personally give attention to all our clients from sales to final installation. We will absolutely make sure that you are totally satisfied with your entire experience from beginning to end, guaranteed.