Art Glass Etc., Inc.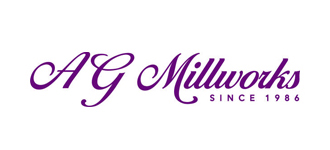 From Ventura, California AG Millworks, combines extraordinary designs with traditional old world craftsmanship and just enough technology to produce ageless millwork creations that will bring your building project to life. Their products are made to order, we as an AG Millworks dealer can help you choose.
"…At AG Millworks, we take pride in the products we create, from our innovative line of patio doors to our exclusive line of entries, to our beautiful custom windows. Our business is based on the belief that when you provide real value, you create customers for life. Since 1986, we've been providing homeowners and businesses with beautiful, American-crafted products that reflect that belief. Today, the company has grown to become known as a leading provider of custom architectural millwork. Every product we create underscores our dedication to old-world craftsmanship and top-quality construction, earning us the loyalty of hundreds of customers."
We use AG Millworks entry doors products.
For more information on AG Millworks entry doors, please visit their website: http://www.agmillworks.com/